Automatic adjustment of screen brightness
To activate automatic adjustment of screen brightness in the application you can use either screen brightness widget or quick settings.
Screen brightness widget
Tap the left side of the screen and swipe to the right to launch the screen brightness widget. Activate the "A" icon on the top of the widget.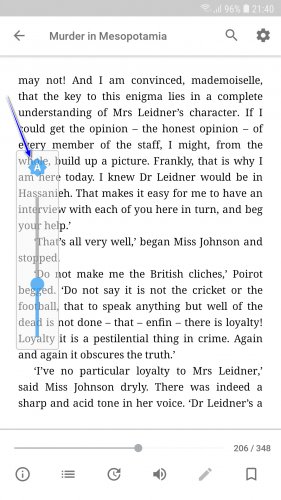 Quick settings
Navigate to quick settings in the book reading window. Enable automatic adjustment of the screen brightness by tapping the "A" icon in the top right corner of the menu.
To disable this option, deactivate the "auto" icon in either widget or quick settings.