Screen brightness widget
You can adjust the screen brightness level in the dedicated widget. Tap the left side of the book reading window and swipe to the center. Move the slider up to increase brightness or move it down to decrease it.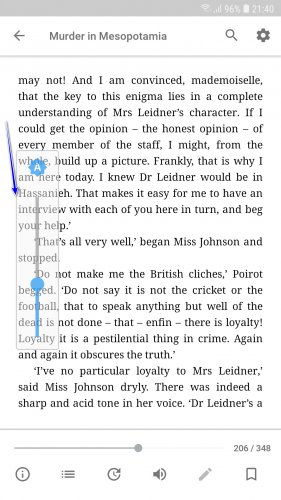 Screen brightness widget can be added to the tools for book reading window. Tap and hold the toolbar item you want to replace with the screen brightness widget and choose it from the menu.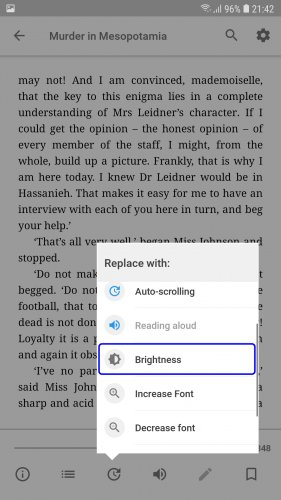 To disable the screen brightness widget, navigate to "Settings" in the side menu.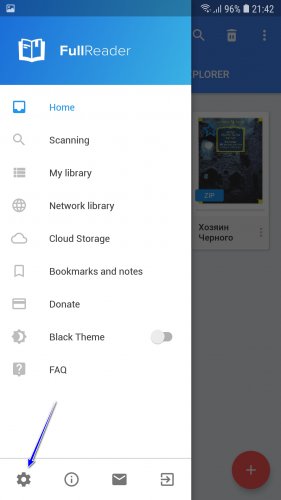 Remove the checkbox next to the "Adjusting the brightness in the reading window" item.