Page auto-turning
Enabling, disabling and customizing the page auto-turning function is accessible in the book reading window. In order to handle function, click on the icon.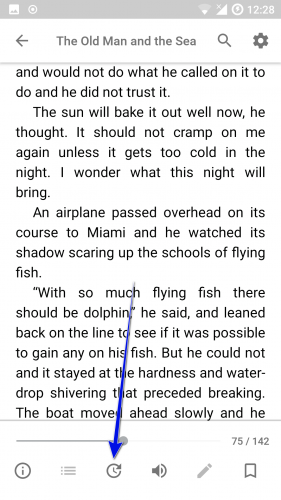 You may enable and disable the function by tapping the button.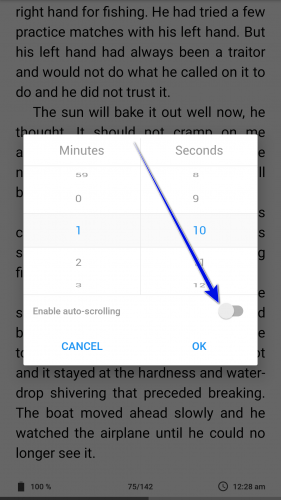 The rate of page turning is defined by selecting the appropriate time period. Minimal value of page turning interval is equal to 7 seconds.