Actions with files in file system
In the file system of the app you may get access to multiple actions over the files, that allows not only seek for and open the books, but also delivers full-scope capabilities, related to sorting, moving files and other operations with file objects.
After tap on the "⋮" pictogram in the upper right corner of the screen you are able to:
select group editing
sort files by different parameters.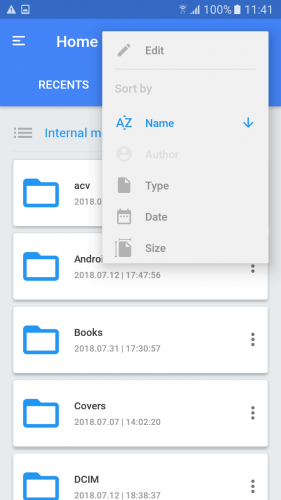 After tapping on "⋮" menu next to each of the files you are allowed to perform the following actions over the files: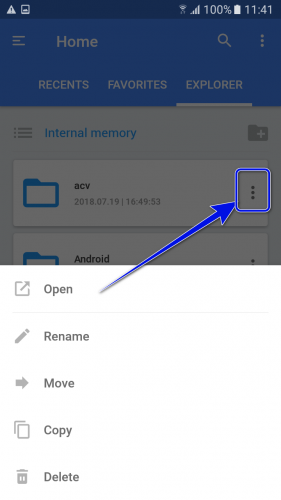 In order to create a new folder, click on the icon in the upper part of the screen.