Changing the interface language
The user can change the interface language on general app settings. In order to change the language, navigate to the left-sided main menu and choose "General settings" category.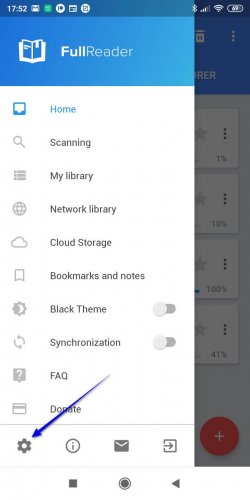 In the menu item "The language of an applet" select the new language of the app's interface from the drop-down list.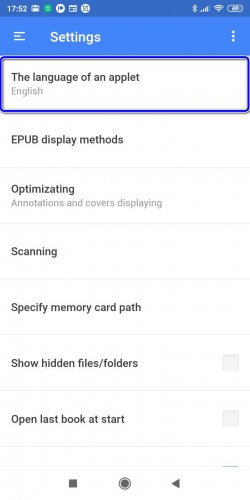 Note: By default, FullReader applies the language, defined on mobile device settings ("auto" value).