Opening archives
In order to open archive, which contains supported by e-reader formats, open explorer and navigate to archive. Click on it. The dialog form with approval of archive extraction will appear.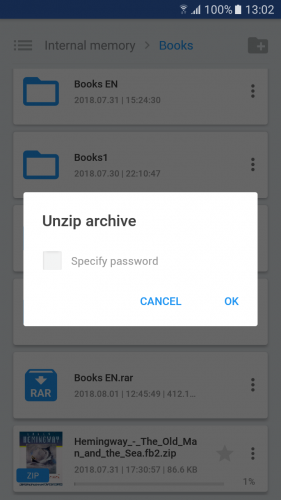 After approval, in the directory, which included archive file, the new folder with the name, analogous to archive name, will be created.
If archive is protected with password, in the extraction approval dialog the corresponding item with "Specify password" checkbox will be displayed. Set the checkbox, enter password and click "OK".